Trader Studio, Wyoming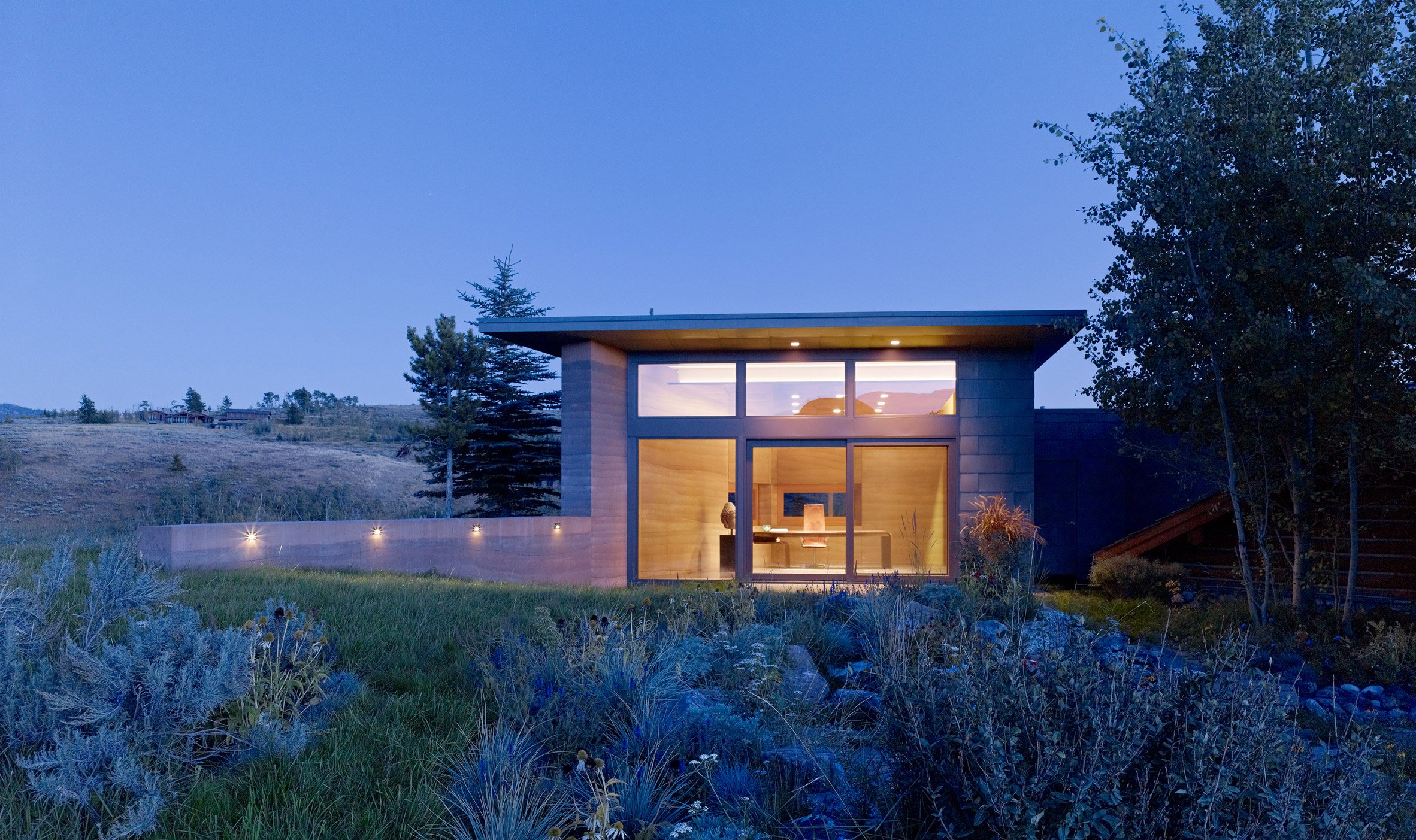 Carney Logan Burke uses rammed earth to build home-office extension
Wyoming firm Carney Logan Burke has extended a house in Jackson Hole to provide its residents with a workspace that boasts sweeping views.
The extension – known as Trader Studio – provides a home office that is connected to the main house but located a few metres away to benefit from the extra peace and quiet.
"Located on a butte overlooking Jackson Hole, the addition responds to views, playing upon the contrast of prospect and refuge," said Carney Logan Burke.